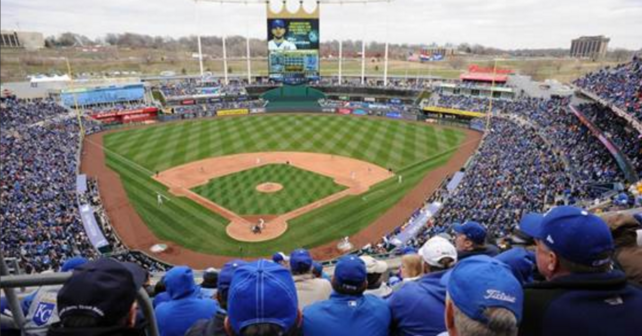 Over 130 members of the Westminster community were on hand to cheer the Kansas City Royals on to victory over the Detroit Tigers on Thursday, July 20.
College alumni, faculty, staff, and prospective and current students gathered in the Fountain section for a fun family night at Kauffman Stadium in Kansas City.
Tickets were sold out of the Office of Alumni Engagement by its director Sarah Munns.
This was the very first "Westminster College Night at Kauffman Stadium." Hopefully, it will grow in popularity as was the case with "Westminster College Night at Busch Stadium," which now draws over 1,000 people.