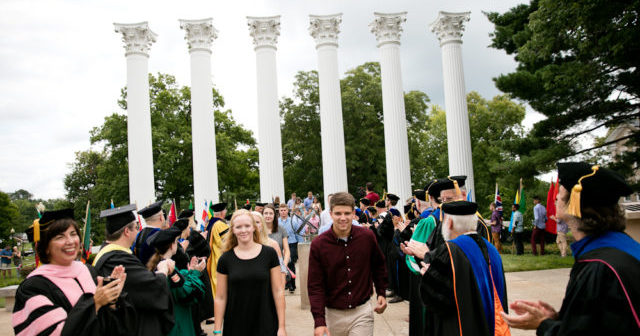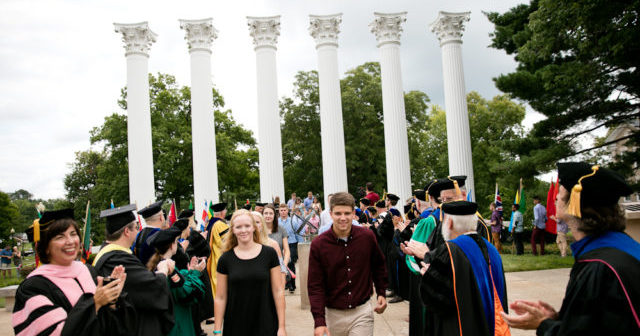 "Life Lessons from Cinderella"
Address given to new students by Westminster President Dr. Benjamin Ola. Akande
New Student Week, August 24, 2016
This week is a week of new beginning and celebration of liberation for this, your Cinderella moment, where you go to the ball and become magically transformed from a high school senior into a college freshman or a transfer with a new beginning at Westminster.
If you recall the story of Cinderella, she had reached a dead-end in her goal of attending the king's ball where she hoped to attract the attention of the noble prince. Her evil stepsisters and cruel stepmother made sure that Cinderella would not have the same opportunity; they had deemed her unworthy. Just as Cinderella had given up all hope, her fairy godmother appeared and with a wave of her wand, transformed Cinderella's ragged dress into a beautiful ball gown, her worn shoes into glass slippers, a pumpkin into a golden carriage and mice into horses to power it. There was just one catch: the spell the fairy godmother had cast would end at the stroke of midnight, returning Cinderella back to her tattered life. I believe that there are a number of valuable life lessons from this fabled tale.
First, you must not let others define you. Cinderella's family called her a ragged servant girl and ridiculed her. They even changed her name from Ella to the disparaging Cinderella. But Cinderella did not allow the opinion of others to define her. She knew who she was and didn't stray from her innate goodness or the bigness of the aspiration for her life. People will try to put labels on you based on your age, your ethnicity, your sexuality, your income, your occupation, your looks, your accent. Regardless of the setting that you find yourself – be true to who you are and the ideals you hold.
Second, strive to live in the moment and be prepared for the uncertainty of life. Before Cinderella was magically transported to the ball, she was told that all of the finery and festivities would end abruptly at the stroke of midnight. Yet that did not stop her from relishing and rejoicing in every minute of the regality that surrounded her. She laughed and danced and even let herself fall in love. There will be times here at Westminster when you will fail, meet with adversity, uncertainty and let-down, but please don't let that stop you from enjoying the beginning and middle and be prepared to start all over again.
Third, be kind to all: friends and those you don't know well and especially to yourself. Cinderella's life was one of hardship and toil and isolation. But she didn't let that make her bitter, despite the challenges she faced. She even found it in her heart to forgive her hating stepsisters and cruel stepmother, who had tried to make life difficult and impossible for her at every turn. There will no doubt be people who betray your trust as you go through college.  Use these experiences as a character building opportunity.
And last, but most important: like Cinderella, you can't do it by yourself; you need a family member or friend who will help you along the way. A teacher who will take the extra time to explain a concept you were struggling with. A classmate who will serve as your study partner and keep you from procrastinating. Faculty or staff who will help you discover your true passion and a path for realizing it. A boyfriend, a girlfriend, a sibling who will cheer you on when you are down and feel like giving up.
As extraordinary as all of these modern-day fairy godmothers — and if I may say so, fairy godfathers — are, and as much as they deserve your gratitude for helping you get where you are today, you must not forget that you, along with others who love you, who want the best for you, are a necessary but vital part of who you are.
There is an important lesson here. You see, the locus of power was outside of Cinderella's control. She needed someone else to make her dreams come true, and she had to do it on their timeline. A magic wand is a wonderful thing, but it always comes with an expiration date. So be prepared to heed the call when it comes.
The education you will garner during your four years at Westminster has no expiration date. The lessons you learn both inside and outside of the classroom will serve you in ways you are only beginning to appreciate.
And so I wish for you today a fairy tale beginning of an accomplished academic career, and a fairy tale beginning to a bright and meaningful future.
I end with my favorite leave-behind. As the saying goes, "Life is too short to wake up with regrets. So love the people who treat you right, forgive the ones who don't and believe that everything happens for a reason. If you get a chance, take it, if it changes your life, let it. And in the words of Dr. Seuss, nobody said it would be easy; they just said it would be worth it."
Congratulations to all our freshmen and transfer students. Welcome to Westminster.