Ready to Change the World: Becca Cameron '17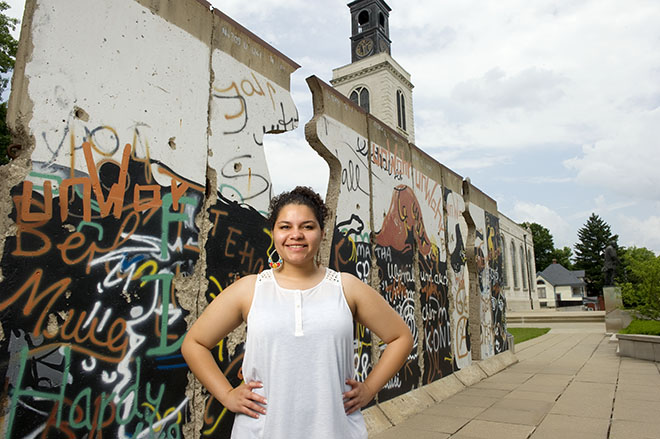 This blog post is part of a series featuring new students on campus, Fall 2013. 
Becca Cameron, Westminster College Class of 2017, is the eldest of seven sisters from Chicago, IL. In a brief conversation with Becca, her sense of humor and love of Winston Churchill are immediately noticeable.
She was first introduced to Churchill in a high school discussion of World War II, but Becca said she learned to admire Churchill after doing independent study:
"I remember freshman year in high school, I took out a documentary from my local library and it was on him. I watched all 3 hours of it in an afternoon and loved him ever since."
With an admiration for Churchill since her first year of high school, it came as little surprise that the presence of the National Churchill Memorial influenced her decision to attend Westminster.
"I have gone to the museum every time I visited Westminster for various days, such as junior day, and my scholarship day. I would spend as much time as I could until my grandmother would force me to leave."
Becca said she is so inspired by Churchill because he reminds her that "one person can truly make an impact," and she hopes to make a similar impact on the world.
Cameron plans to major in History and is considering entering the diplomatic service to help realize the dream of world peace.