Westminster Receives Service-Learning Grants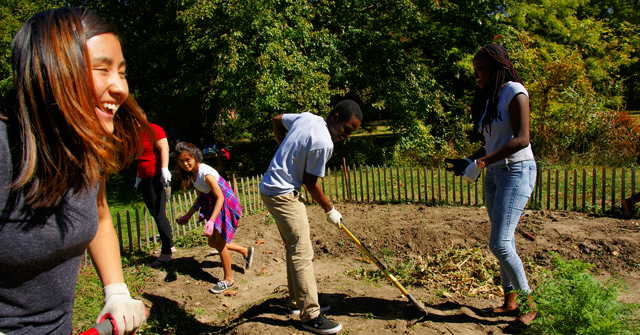 Campus Compact, the only national higher education association dedicated solely to campus-based civic engagement, has awarded four mini-grants to Westminster College.
"We are extremely pleased that our faculty has received these grants to help further our students' education through partnerships within the local community," says Dr. David Jones, Acting Senior Vice-President and Dean of Faculty.  "Such grants allow Westminster to continue and enhance our community outreach."
Three of the grants of up to $500 are for service-learning based courses.  Those include:
"Breaking Bad Water Quality Through Service Learning," a general chemistry class taught by Dr. Christopher Halsey;
"Mathematics for Elementary and Middle School Teachers" and "Methods of Teaching Elementary and Middle School Mathematics," two courses taught by Professor Mary Majerus; and
"World Religions: An Interfaith Conversation," taught by Professor Maeba Jonas, Coordinator of Community Engagement and Service-Learning.
In addition, Westminster received an institutional mini-grant of $1,000 to continue work on the creation of a Service-Learning Action Plan and to expand service-learning activities at Westminster in the coming year.  This grant was co-authored by Dr. Therese Miller, Professor of Health and Exercise Science, and Professor Maeba Jonas.
Campus Compact is a national coalition of nearly 1,100 colleges and universities committed to the public purposes of higher education.  Its resources support faculty and staff as they pursue community-based teaching and scholarship in the service of positive change.
Founded in 1985, Campus Compact is a network comprised of a national office, 34 states and regional campus compacts.  Its objective is to catalyze campus engagement, promote learning and success and build communities.