Westminster Alumni in Yale Graduate Program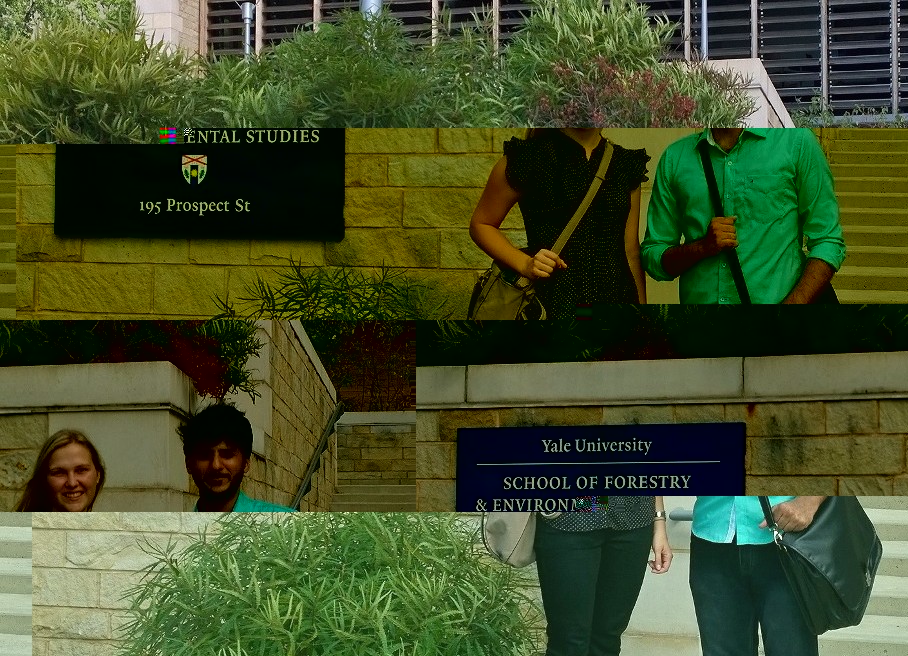 Westminster graduates Enni Kallio '14 and Hassaan Sipra '10 have both been accepted to Yale's School of Forestry and Environmental Studies Master's Program this year. They share their experiences and how Westminster affected their progress so far.
When did going to Yale become a goal for you?
Enni: When I first started at Westminster, I knew I wanted to do my master's after graduating, but I had no idea at which school. I knew if I worked hard at Westminster, I could keep more doors open. Yale was my wild shot, I felt like I could fit in and I definitely liked the program. I never really had a set goal, just a lot of options and dreams that I narrowed down as the time to decide came closer.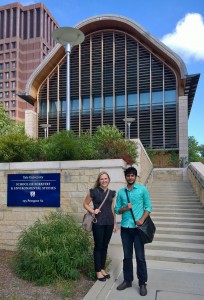 What are you studying at Yale? What are your future career goals?
Hassaan: I'm pursuing a Master's in Environmental Management at the Yale University School of Forestry and Environmental Studies, with focus on energy and policy issues geared towards the developing world. My end career goal is to help realize policy on energy transitions and determine which roads towards further development to take as individuals, communities, nations and the entire world.
How did Westminster prepare you for post-grad life at Yale?
Enni: It was the whole liberal arts experience and the opportunity I was given to explore different classes and different fields. While at Westminster I thought of what I want to do with my future and I gathered experiences that I saw as an advantage for my career goals. Now I can reflect on those experiences and use that knowledge in class and in the work I will be doing.
What was your favorite part of your Westminster experience?
Hassaan: Westminster is a very close-knit community, largely due to its small size. I knew what most of the students and professors were working on, and it provided many opportunities for discussion and collaboration. The students were proactive in their demands and the dialogue with the administration was open. I think that made my Westminster experience memorable.
Who at Westminster made the greatest impact in your life?
Enni: Dr. Goldin was really a life advisor for me. His stories and experiences made me think about my own life and what stories and experiences I want to gather. He forced me to look beyond Westminster and think about my long-term future plans. He was more of a friend to me than a professor.
Dr. Manzoor was really a push for me on the academic side. I worked with her on my senior thesis in economics. We would discuss my thesis in her office, then she would do her own research on the topic, read papers and send me lists of possible resources to use. Her commitment in mentoring me still astonishes me.
Finally, Dr. Hansen provided me with the experience I needed to be where I am now. During my last semester at Westminster I worked closely with Dr. Hansen and Humanity for Children, a non-profit organization based in Columbia, MO. I spent 5 weeks in Africa volunteering with Humanity for Children. It was an experience that taught me a lot about myself and my interests in the field of development practices.
Any advice for Westminster students now?
Hassaan: Decide what you want to do by the end of your freshman year. Then go find the professors in that field and have a candid discussion with them about where you want to end up after Westminster. They have the experience to guide you and their advice is indispensable.