Westminster Softball Named All-Academic Team, 9 Players Named All-Academic Scholar-Athletes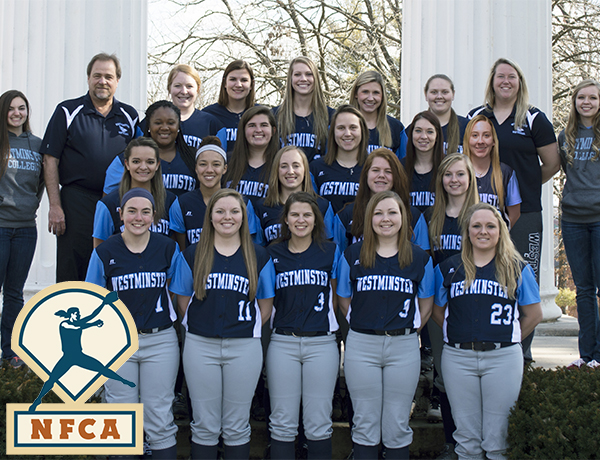 Congratulations to the Westminster College softball team for being named a 2014-15 National Fastpitch Coaches Association (NFCA) All-Academic team, with a 3.49 cumulative grade point average (GPA).
In addition to the team honor, nine players were also recognized as NFCA All-Academic Scholar-Athletes for maintaining a 3.50 GPA or better throughout the school year: Anne Baker, Abby Bartley, Ashley Flood, Alyson Hahn, Brittany Hodge, Kelsi Hill, Madison McKindley, Kim Morrison and Shannon Perrigo.
Read more at wcbluejays.com.