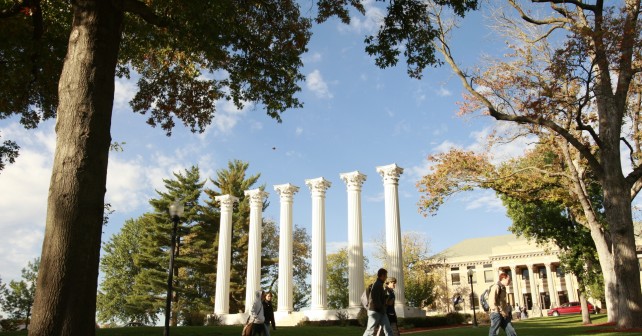 Westminster's Presidential Advisory Search Committee met via conference call last week to hear an update from our consultants from Witt/Kieffer – Dr. Katherine Haley and Ms. Ann Yates – and to prepare for the evaluation of candidates in the coming months.
The Committee, which consists of faculty, staff, trustees, students, alumni, and local community members, are actively soliciting nominations for Westminster's next President and, with Witt/Kieffier, are building a diverse pool of highly qualified candidates for the Committee's review and consideration.
"We want the very best candidates possible for our search," said Hal Oakley '90, Search Committee Chair and Vice Chair of the Westminster Board of Trustees. "To build our candidate pool, we need for the College's students, faculty, alumni, donors, trustees and other friends to carefully review our Leadership Profile, and think about who might be a good candidate—and if they know such a candidate, nominate the person for consideration."
Dr. Haley – herself a former college president – reports that she is pleased with the number of nominations and inquiries about the search that have been received so far.
"We've seen a very good response for this point in the recruiting process, and we are still receiving nominations," says Haley. "We expect a snowball effect in the coming weeks, because many highly qualified candidates wait until late in the search to enter the candidate pool."
Haley stressed that some of the best candidates may be sitting presidents or top-level administrators at other institutions of higher education. Due to those candidates' current positions, the search requires a high level of confidentiality so that they may explore the opportunity at Westminster.
"While we are striving to be as transparent as possible throughout the search process, confidentiality regarding the candidate pool is crucial to our successful recruitment of the best candidates," says Oakley. "Our goal is to support and guide Witt/Kieffer in their recruitment of candidates and facilitate the best possible result for the College as possible."
Candidates will come from many sources, including College stakeholder nominations, direct recruiting by Witt/Kieffer, and referrals from others in higher education.
In December, Westminster published its Presidential Leadership Profile online. Reflecting substantial input from the College's many constituencies, the Profile describes Westminster and the type of person the College is seeking for its next President.
Westminster alumni and friends are encouraged to recommend individuals who might fit the Leadership Profile and submit those names, plus any available information on the potential candidate, to Witt/Kieffer at WestminsterPresident@wittkieffer.com.
For more information and to review the Leadership Profile, visit www.westminster-mo.edu/go/President.