Westminster Students Share Research at Missouri Undergraduate Psychology Conference 2015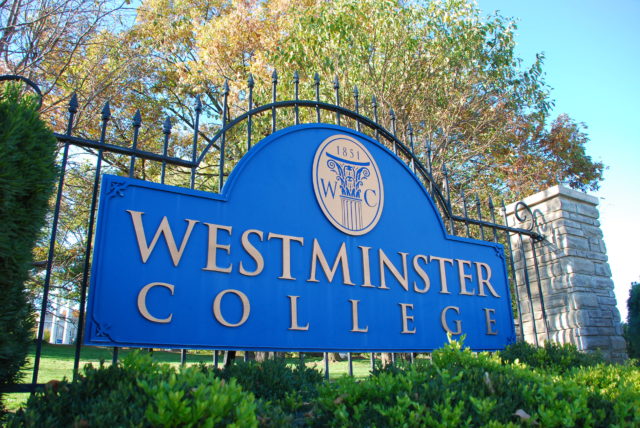 Westminster College students recently attended the Missouri Undergraduate Psychology Conference at Lindenwood University in St. Charles, MO to present their research and compete for awards. Congratulations to our students and faculty for their great showing at the conference.
Jamie Striler '16, Madison Feldewerth '18, Amelia Ayers '16, and Grayson Coker '16 presented their work, and Coker won 2nd place in her division for her oral presentation, sponsored by Dr. Ryan Brunner. Dr. David Jones, Dr. Ted Jaeger, and Dr. Abby Coats were the other faculty sponsors for the presentations.
List of Presentations
"Who Will Snap Under Pressure?: The Effect of Challenge versus Threat on Academic Performance." Grayson Coker. Faculty Sponsor: Dr. Ryan Brunner (2nd place winner)
"Effects of Goal-Setting on Determination in College Students." Amelia Ayers, Jamie Striler, and Madison Feldewerth.  Faculty Sponsor: Dr. Ryan Brunner
"The Effect of Emotion and Color on Memory Performance." Madison Feldewerth & Grayson Coker. Faculty Sponsor: Dr. Ryan Brunner and Dr. Ted Jaeger
"Cyberloafing and its Consequences in the Workplace." Jamie Striler. Faculty Sponsor: Dr. David Jones and Dr. Abby Coats
"Living in a Bully's World: The Relationship between Gender, School Climate, Teacher Support and Victimization during Adolescence." Grayson Coker.  Faculty Sponsor: Dr. Abby Coats and Dr. David Jones
"Motivation in the Workplace." Jamie Striler. Faculty Sponsor: Dr. Abby Coats