Professor Receives Presidential Teaching Award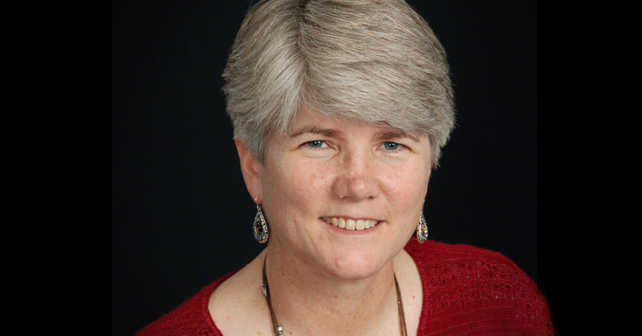 Westminster College Professor Carol Robertson will be traveling to Washington, D.C. September 7-9 as one of only 108 teachers to receive the Presidential Award for Excellence in Mathematics and Science Teaching (PAEMST).
Professor Robertson will attend a series of recognition events and professional development activities and at an awards ceremony will receive a citation from President Obama accompanied by a $10,000 award from the National Science Foundation.
The award is being presented for Professor Robertson's work at Fulton High School.  She taught there for a period of time from 1984-1988, then returned in 1992 and retired from there following the 2015-2016 school year. She taught as an adjunct professor previously at Central Methodist University (2007-2014) and Missouri State University (2014-2016). This will be her first year as an adjunct professor at Westminster.
"I appreciate the support that the Fulton Public Schools gave me over the years," says Professor Robertson. "I also appreciate the opportunity to continue my teaching career at Westminster and I look forward to helping students learn and engage in science."
Established by Congress in 1983, PAEMST represents the highest honor bestowed by the U.S. government specifically for mathematics and science teaching. Since the program's inception, more than 4,600 teachers have been recognized for their contributions in the classroom and to their profession.
Nominations for the award may be made by students, parents, colleagues, supervisors, or the teacher. Then each nominee completes an online application that includes a written narrative and a video recording of his or her class in action that demonstrates teaching excellence.
Applicants must hold at least a bachelor's degree and have taught at least five years with math or science as a part of their teaching duties.
Recipients serve as models for their colleagues, inspiration to their communities and leaders in the improvement of mathematics and science education.