Walk Where They Walk: Jamie Striler '16 on Her Study Abroad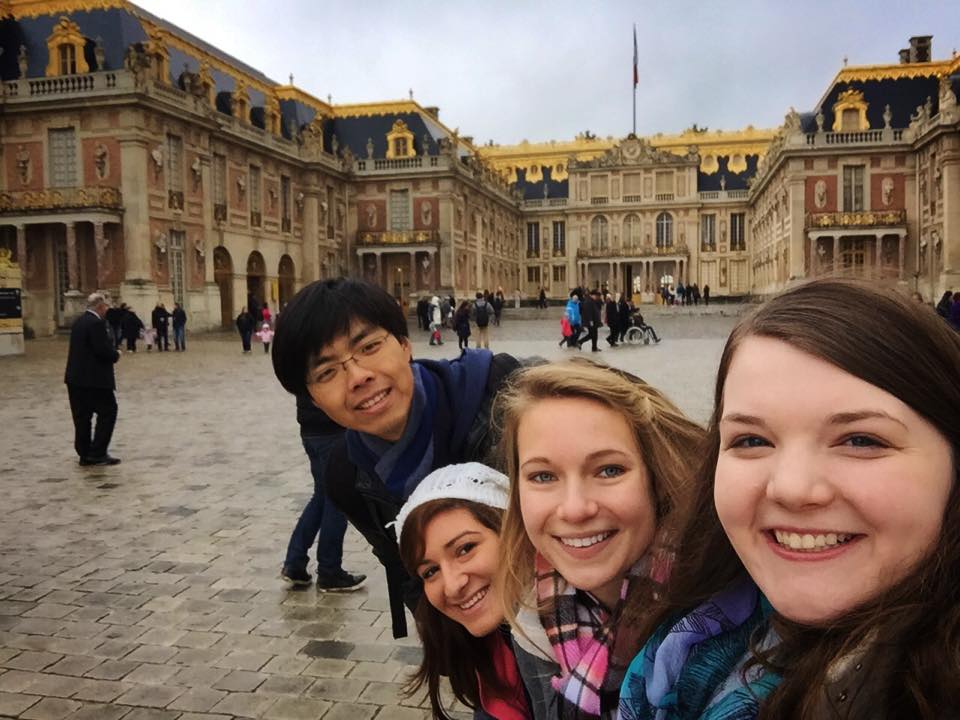 Pictured above (from right to left): Amelia Ayers '16, Jamie Striler '16, Karli Dawson '16, and Kewei, a friend from Paris, stand in front of the Palace of Versailles in France.
From St. Louis, Jamie Striler '16 is a psychology major at Westminster. Last semester, Jamie went on the trip of a lifetime to study abroad.
Where did you travel? Why?
I studied at University of East Anglia in Norwich, England and visited other countries in Europe. I wanted to experience a new culture with unique people, delicious food, incredible architecture, and a rich history while simultaneously furthering my college education.
What do you think is the most important thing you learned through the experience?
No teacher or history book can give you a true understanding of another culture. The only way to understand others around the world is to walk where they walk, see what they see, and listen to what they have to say. And eat what they eat if you have any money leftover.
What did you have no idea you were going to learn or do, but did?
I knew I wanted to explore outside of England but would have never imagined I would have the opportunity to visit over eight different countries and meet so many interesting people.
Did the experience change you? How?
Studying abroad has helped broaden my view of the world and make me less ethnocentric.
Global relations will only continue to expand and become more important in modern society. In my opinion, an understanding of other cultures gained from direct experience will be beneficial in every aspect of my life.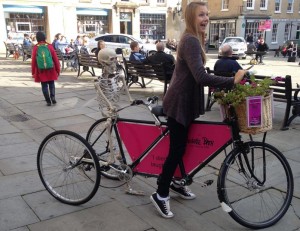 Favorite memory from your trip?
All of my flatmates (the 14 students I had lived with for the semester) walked me to the bus stop on my last day in England. They said I could never be replaced and waved goodbye from the sidewalk as the bus pulled away. Although it was slightly heartbreaking, I realized the impact they had on me and couldn't possibly imagine my study abroad experience without them.
If you knew then, what you know now … What would you tell yourself, if you could go back to before you left on your trip?
Pack a raincoat.