Finance Major Spotlight with Will Miller '16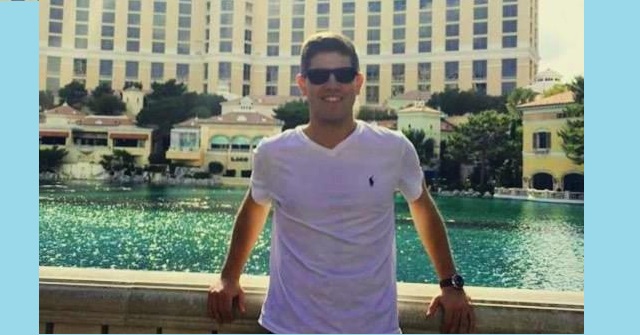 It can be hard picking a major, so to give some insight on what it is like to major in Finance, we asked Will Miller '16 (Oakville Senior High/St. Louis) some questions about his experience with the major.
Why did you pick this major?
I originally came to Westminster in hopes of one day becoming a CPA. I took two accounting classes in high school and fell in love with the subject. However, toward the end of my sophomore year, I felt as though I hadn't yet ventured outside my comfort zone. So I decided to declare a new major in Economics, as this is a very intriguing and intuitive study. Looking for a way to supplement this major (and not waste my background in accounting), I elected to also pursue a Finance major because I have a passion for statistics, markets and trading, and most of all, learning about the mechanism behind capitalism. I think finance in and of itself is what enables movers and shakers to perpetually innovate and create. Behind every thriving business is a financier of some variety and I want to be able to think from their perspective.
What do you plan to do after graduating?
I would like to pursue a career working in the investment banking industry. I grew up playing and watching sports, which is what drove me to work hard and ultimately become a college baseball player. Now having developed a passion for finance and all that it entails, I want to take this to the next level in the same way I strove to play college baseball. Investment banking is one of the most arduous and challenging industries to work in. As I am naturally competitive, I think I might become bored with a career where I am not required to maintain a high level of performance. Investment banking is the bloodline of capital markets around the world and I want to become an enabler of economic growth, while also having the potential to profit based on the quality of my performance.
How has Westminster (professors and courses) prepared you to succeed in this career?
I believe Westminster has provided me with the knowledge and resources to succeed in working with investments. However, this can be found at most reputable learning institutions and is not what has made my experience worthwhile. Early on in my time at Westminster, the reasons why employers find value in hiring liberal arts graduates became overwhelmingly apparent to me. Liberal arts colleges inherently embrace diversity and acceptance, and Westminster exemplifies this trait. Having the privilege of being exposed to a variety of cultures and sets of beliefs has had a profound impact on the lens through which I see. Investing requires looking into one's own perception of the future and determining the present value of an opportunity. Subjectivity in doing this can be dangerous and costly. Westminster's vibrant campus, diverse community, and open-mindedness of character has trained me to think objectively by broadening my scope and strengthening my perception of reality. It is truly an invaluable experience.
Who is your favorite professor and why?
My favorite professor is Dr. Bhandari because he is genuinely humbled when his students are learning. Not only does Dr. Bhandari seek to maximize his students' understanding of important subjects and contemporary issues, he tailors his approach to the personalities of each and every one of his students. Economics is a fascinating subject, but it often deters students because of its rigor. Dr. Bhandari is successful in teaching this subject because he is able to convey the principles of economics in unique ways that are meaningful to each individual student. In my discussions with Dr. Bhandari, he comes up with real examples that bridge the gap between economics and finance. However, for a more politically-oriented student, he will emphasize the importance of economic welfare. I appreciate Dr. Bhandari for his versatility.
How has your experience with the Blue Blazers Investment Committee and roles within it benefited you?
My experience with the Blue Blazers Investment Committee has ultimately shaped my trajectory as a professional. On campus, Blue Blazers is prestigious because of the magnitude of its impact. The thought of me, as a student, having the ability to generate gains to Westminster's endowment has inspired me to develop the tools necessary to accomplish this. Another important aspect of being involved in Blue Blazers is the opportunities it offers to attend events and conferences that have further developed who I will become as a professional. Over just the past two years, I have heard Steve Forbes speak at The Money Show in Las Vegas; experienced John Stumph, CEO of Wells Fargo, give updates to shareholders on the bank's performance; and much more. This coming February, many members including myself will travel to NYC to experience Wall Street for a few days, a dream come true for me. Ultimately Blue Blazers has provided me with implicit guidance and has helped shape my desired career path.