Alumna Melissa Buehner, An Everyday Hero Who Beat Cancer and Earned Her Degree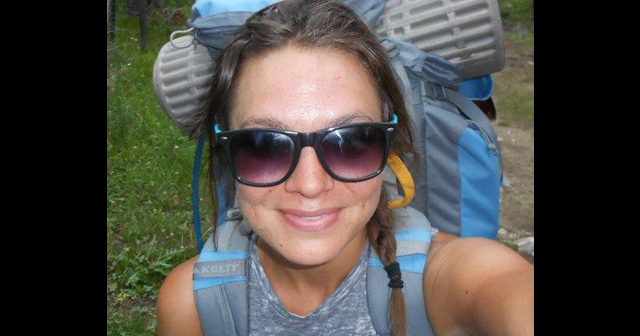 Melissa Buehner proudly walked in the May 2018 Westminster College Columns Graduation Ceremony after beating cancer — a diagnosis that hit in 2015 while she was a senior. The illness originally forced the Psychology major from Columbia, MO, to cut off her studies while she underwent treatment for stage 2b invasive ductal carcinoma.
With the help and understanding of her Westminster instructors, Buehner resumed her studies and officially graduated with Psychology Honors in 2017 before participating in the graduation ceremony in 2018.
"Withdrawing was really heartbreaking for me, because I had so much momentum with my academic career," Buehner recalls. "But when I came back to finish school, all of my professors were extremely supportive," she says.
Associate Professor of Psychology Abby Coats points out that Buehner always was a focused student who managed to juggle a lot before cancer: a commute to and from Columbia while holding down a job, an internship at the Fulton State Hospital, and a comprehensive thesis. "The thing that struck me was that she was so interested in all areas of psychology before her diagnosis," Coats says. "Being close to death really helped her focus on what was most important in life and helped solidify her career goals."
Buehner recently spent some time with Westminster staff discussing cancer, how it changed her, and her future plans.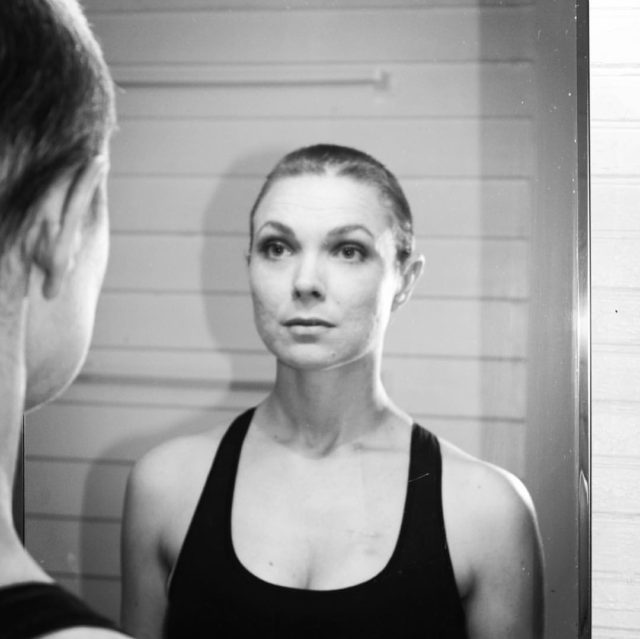 Thank you for agreeing to discuss your cancer experience and how you managed to come back to Westminster after treatments to complete your degree. Can you tell us a little about what happened to you in 2015?
I found a lump in my breast — it came out of nowhere, and it gave me a gut feeling that something wasn't right. I had an ultrasound, a mammogram, and a biopsy and was told to expect results on a
Wednesday afternoon. Tuesday morning, I got the call. I'll never forget those three words: "You have cancer." In one week, my life turned upside down. My surgeon recommended months of chemotherapy and told me I most likely would lose all my hair, and I would probably lose both breasts. Cue the earth falling out from under me.
What other treatments did you undergo?
My doctor recommended genetic testing. With no family history, I thought I was in the clear, so when my results came back positive, I went into shock. Being genetically positive for breast cancer means that I have an 80 percent chance of recurrence in my lifetime. With a double mastectomy after chemo and my ovaries removed, my chances of recurrence drop to the same percentage as the general public. I was 31 with breast cancer, but I'm lucky.
What was your official cancer free date?
February 15, 2017. My surgeries were scheduled that day. I went to sleep and woke up with incisions. Then my mother and I sat in the waiting room and waited. The doctor told me there was no sign of malignancy in either of my breasts or in the lymph nodes she sampled. "Cancer free" she said, and it almost echoed in slow motion.
How did having cancer change you?
During that time, I didn't recognize myself. Everything I thought about life no longer mattered. I felt so small and insignificant. "My current situation is not my final destination," became my mantra, even on my darkest days. But before cancer, I wasn't as sure of myself as I am now. I feel more resilient than ever, and nothing is as scary as I had built it up to be in my head.
Were there any particular experiences at Westminster that helped you throughout the process?
My classmates were really supportive, and I felt I had a great deal of experience to share in all my classes that last semester, particularly in Dr. Cain's Perceptions of Death course. His course combined with Dr. McRae's Biomedical Ethics class is where I found my passion for end-of-life and palliative care.
Can you tell us a little more about your career interests?
Currently I'm working full time where I worked throughout college, at Veterans United Home Loans. I am interested in graduate school, and I'm currently deciding whether I should go full or part time. I'd like to get a master's in social work and public health. I've seriously considered becoming a grief doula: a person who helps families deal with death, but primarily in a less clinical setting. In homes. We should have a more peaceful environment when dealing with death. And we are so afraid of dying. I had to get close to death to not be afraid of it anymore, and I think I can help others who are facing it.

Did Westminster help you find your purpose?
I remember a distinct conversation with Dr. Coats upon my return to school regarding end-of-life and palliative care. She continues to send me articles and information on graduate programs that meet my interests. The entire psych department has been so supportive in encouraging me. I am finding my purpose, and without cancer, I wouldn't have been catapulted onto this path.
What is one book you would recommend to others?
Dying to Be Me: My Journey from Cancer, to Near Death, to True Healing by Anita Moorjani.
Do you have any advice to others facing a cancer diagnosis?
I encourage other women to be proactive in their health, to perform self-breast exams, to make appointments, and to push for mammograms if you feel something isn't right, even if you're under 40.
When you aren't working or contemplating the larger questions of life and death, what do you do in your spare time?
I work in my garden and take care of my plants, I love hiking, and I hang out with my dogs, Iggy and Pablo.